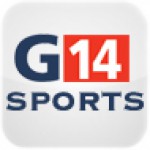 active 6 hours, 19 minutes ago
"NBA : Clippers' Paul cleared to start vs. Warriors" ·
View
Michael Pineda suspended 10 games

New York Yankees pitcher Michael Pineda has been suspended 10 games by Major League Baseball "for possessing a foreign substance on his person" in Wednesday night's game against the Boston Red Sox.

Pineda said he would not appeal the suspension, which is set to begin Thursday night.

"I'll accept it because I know I made a mistake," Pineda said. "That's it."

Pineda was ejected by home plate umpire Gerry Davis in the second inning of Wednesday's 5-1 loss to the Red Sox after Boston manager John Farrell complained about a smear of something on the right side of Pineda's neck. Pineda later admitted the substance was pine tar, banned for use by pitchers under section 8.02 of the MLB rulebook, but said he was using it merely to improve his grip on the ball in the blustery, 50-degree weather.

"I try to put it on my neck, just a little bit," Pineda said. "I put on too much and everybody sees it. It was my mistake. I feel so sad and bad for that."

Previously, Pineda had been suspected of using pine tar in a game against the Red Sox at Yankee Stadium on April 10 when television cameras caught a shiny substance on the palm of his pitching hand. That night, Farrell did not protest and no action was taken against Pineda.

"I think there are some things, this being one of them, inside the game that pitchers, particularly in climates like last night, you're looking for some sort of grip," Farrell said. "I think there are probably ways you can be a little more discreet."

Yankees manager Joe Girardi said Pineda had acted on his own during Wednesday night's game, and GM Brian Cashman expressed "embarrassment" on behalf of the organization while saying the responsibility for the transgression was primarily Pineda's.

"Nobody tell me," Pineda said Thursday. "I did it by myself."

Pineda said the Yankees talked to him about the usage of pine tar and the ramifications after his previous start against the Red Sox.

"The first time they talked to me what was going to happen," Pineda said. "I said, 'OK.' Last night I make a mistake because I don't really feel the ball in the first inning. I was trying to be careful not to hit somebody on the other team. I used it because I want to make a good pitch in the game. The pine tar is pine tar. Pine tar does not make me throw more hard. It helps me to feel a better grip on the mound."

The suspension should cost Pineda two starts because the Yankees have an off day on April 28. The club's rotation already is missing Ivan Nova, who has a torn elbow ligament.

By Wallace Matthews

NBA : Clippers' Paul cleared to start vs. Warriors

NFL : Seahawks, Packers to play in NFL opener

Warriors plan to build new arena

The Golden State Warriors agreed to terms Tuesday to buy 12 acres of land in San Francisco's Mission Bay neighborhood to build a new arena.

The Warriors are buying the land from salesforce.com. The team was originally hoping to build a new arena on San Francisco's waterfront but those plans faced opposition from critics concerned about traffic, environmental issues and blocked views of the Bay Bridge.

"We believe Mission Bay is a perfect fit," owner Joe Lacob said. "It is a wonderful inland site in a dynamic part of the city that is convenient for fans from all over the Bay Area."

The proposed arena will hold about 18,000 seats and the Warriors said it will be privately financed on private land near the San Francisco Giants' ballpark.

"We've spent the past two years listening," team President Rick Welts said. "We've learned a lot. We're proud of the plans we've put forward to date, and we're thrilled to announce this great leap forward. We are looking forward to engaging with the neighborhood and, ultimately, making this site `Warriors Ground.' This is our path to San Francisco."

Golden State is targeting the 2018-19 season to open the arena. The team first arrived in San Francisco in 1962 and played there until moving to Oakland for the 1971-72 season.

The Warriors have had great fan support in Oakland, setting the second-highest total attendance in franchise history for this season with 803,436 fans. The team sold out all 41 home games and has a streak of 79 consecutive sellouts.

"Oakland sports fans are the best in the country, and they've been selling out Warriors games for decades with unbeatable energy and support," Oakland Mayor Jean Quan said in a statement. "Meanwhile, we've been hard at work preparing new stadium opportunities for all our sports teams, and the Warriors remain welcome in those plans should they change their minds."

NFL : Free-agent safety Kurt Coleman has agreed to terms with the Minnesota Vikings.

Pacquiao vs. Bradley (who is your pick?

Pacquiao, Bradley is great fighter, but his tittle defense's have been suspect, Great champions win round by round definitively! Pacquiao, looks like he wants this last win before he hangs it up, or a shot at Floyd. Even though Manny has eluded Floyd for a minute. Thats the fight I would love to see!

NFL : New York Giants quarterback Eli Manning underwent arthroscopic surgery on his left ankle and will be out 6 weeks

NFL : The Buffalo Bills and New York Giants will open the exhibition season in the Hall of Fame Game on Sunday, Aug. 3.

NCAA : UConn becomes the first 7-seed to win the National Championship.