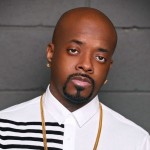 JD @jd

?
active 2 hours, 13 minutes ago
First face to face meeting about my new show @betnetworks called Moguls with the creator @lemuelplummer and his team, all my Living The Life fans I gotchu!!! Next month I start filming 2 TV shows at the same damn time,this is about to be interesting,its crazy how people think they know my life,and really live by what they herd,Just like "LIVING THE LIFE" so many people ask me everyday why you stop filming, and its simply because i felt like Youtube wasn't a big enough stage,now this show is not just about me, its Birdman,Dame Dash and SnoopDogg all showing diffrent variations of a Mogul, get ready to see how stars are created,the process of me writing songs,new music, my mindset and why i do things the way i do

Congratulations, @JD! I am very happy for you.